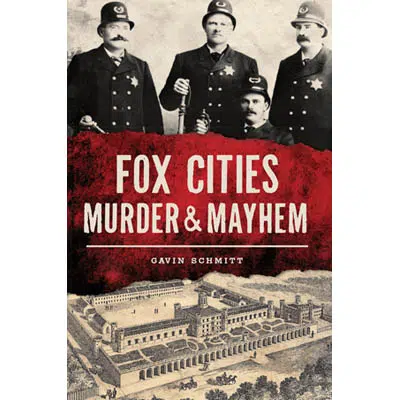 Nine crime stories from communities around the Fox Cities are part of a new book, including one that was centered in downtown Appleton.
Gavin Schmitt wrote "Fox Cities Murder and Mayhem." He says it takes a close look at a case where body parts were found around the downtown, about 50 years ago. He says the first parts were found on the playground, at the former St. Joseph School.
Schmitt says he was able to go through the police files of the case, and find out what was going on behind the scenes during the investigation. He hopes people will learn something new beyond the myth and legend of their memories.
Schmitt grew up in Kaukauna, and he was familiar with some cases there. But he says he reached out to people in other communities to pick the others he was going to focus on.
Schmitt is holding a book signing tonight in downtown Neenah. It's at Lyons Fine Books in the Market Place from 5 p.m. to 7 p.m.
Link to the full interview with Gavin Schmitt on WHBY's Facebook page.