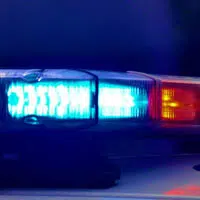 The state justice department is investigating a police shooting near Peshtigo in Marinette County.
Sheriff Jerry Sauve says officers were trying to stop a man on Highway 64, and he partially pulled into a ditch. He says the man got out with a handgun, and "placed the officers in danger."
Sheriff's deputies were looking for the man, because he was the suspect in an incident at a motel in Marinette. They tracked him to a home in the town of Peshtigo. Sauve says the man was driving away when officers got there.
He says two sheriff's deputies and two Marinette police officers were involved. They're on routine administrative leave.