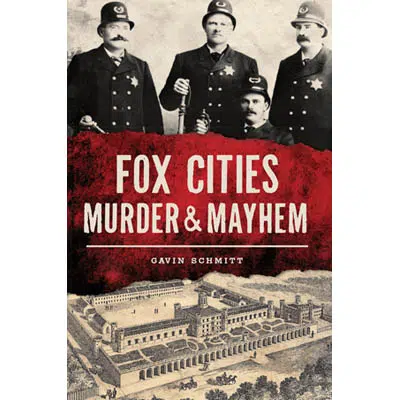 A new book looks back on major crimes in the Fox Cities.
Gavin Schmitt wrote "Fox Cities Murder and Mayhem." He focused on nine cases, and some of them date back about 100 years. Schmitt says many of them were murders, but he also told the stories of a kidnapping, and a brothel that used to exist in Darboy.
Schmitt says the book is a mix of "true crime" and history. It's his seventh book. He also wrote historical ones on Kaukauna and Neenah.
Schmitt is holding a book signing tonight in downtown Neenah. It's at Lyons Fine Books in the Market Place from 5 p.m. to 7 p.m.
Link to the full interview with Gavin Schmitt on WHBY's Facebook page.