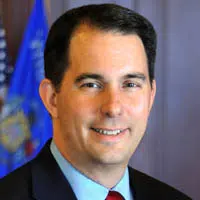 Governor Walker believes companies in northeast Wisconsin will be able to grow their business because of Foxconn.
The company is planning a large display screen plant in southeast Wisconsin.
Walker spoke at yesterday's New North Summit in downtown Green Bay. He says companies can benefit during the construction phase, and then by becoming part of Foxconn's supply chain.
Walker says Foxconn is estimating that it will need $1.4 billion worth of products each year, through its supply chain.
He asked businesses to sign up on the state's Supply Chain Marketplace website.
A spokesman for Foxconn was also at the summit. He says he'll have more information on the company's plans early next year.