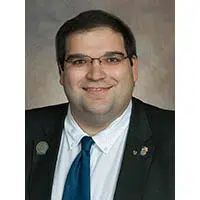 A Republican lawmaker says a new law closes a loophole with sexually explicit pictures of minors.
Rep. Andre Jacque of De Pere says prosecutors haven't been able to do anything, if an adult asks a minor for a nude picture. He says Brown County Sheriff John Gossage brought up the issue, and Jacque introduced the bill.
Prosecutors can now file felony charges for asking for pictures. Jacque says it should also help prevent human trafficking, because people could try to groom children by starting with pictures.
Governor Walker signed the bill into law today.
Jacque says another one that Walker signed holds adults responsible for hosting underage drinking parties. He says recent court decisions basically threw out local laws that allowed police to ticket hosts.