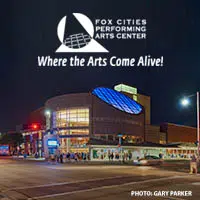 The fifth longest-running Broadway musical of all time is coming to downtown Appleton.
"Les Miserables" will be at the Fox Cities Performing Arts Center for eight shows in March.
PAC spokeswoman Trisha Witt says it's set in 19th century France. Witt says the musical is about passion and heartbreak while showing the resilience of the human spirit.
Tickets go on sale this morning at 10:00 a.m. They're available at the PAC ticket office or online.
The shows will run from March 20th to 25th.