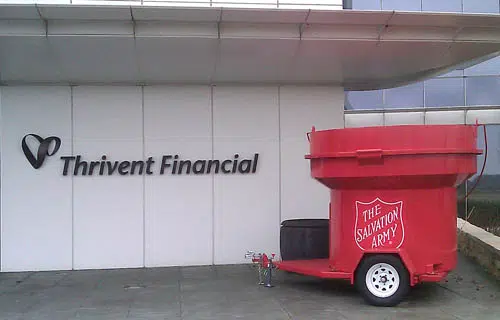 The red kettle match days are going well for the Salvation Army in the fox cities.
Rob Waugus is the director of communications and financial development for the organization. He says the Thrivant match day on December first was a success. He says they raised over $76,000.
Waugus says since 2004 Thrivant has helped them raise over $3 million.
He says it's the longest continuous community matching day event in the United States.
Other businesses also have their own match days. There are three more  this week on Tuesday, Wednesday, and Friday.