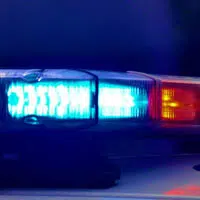 Hobart-Lawrence police say a vehicle struck and killed a pedestrian in the Village of Hobart last night.
They say they were called around 5:45 p.m. to the 2100block of Pine Tree Road.
They say a 57-year-old Green Bay man was driving a four door Saturn and he hit the 78-year-old victim.
They say the names are being withheld until family is notified and they are still investigating the crash.