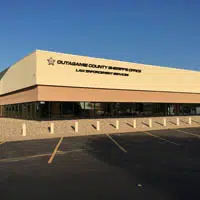 The Outagamie County Sheriff's department is asking prosecutors to charge a 57-year-old Neenah man with homicide by driving drunk for a crash that claimed two lives last night.
Deputies say Joseph Konetzke ran a stop sign at Highways 54 and M in the town of Bovina. Eighty-two-year-old David Rosol and 83-year-old Hazel De Witt of La Grange, Illinois were killed.
Staff Sgt. Bill Tedlie says they were called to the scene around 10:45 p.m., and deputies found Rosol and De Witt in a car that was in a ditch. He says they were taken to ThedaCare's hospital in New London, where they were pronounced dead.
Konetzke is being treated at a local hospital for non life-threatening injuries.
Tedlie says the victims were family friends. They're the 20th and 21st people to die in traffic crashes in Outagamie County this year. Nineteen people were killed last year, and the five-year average for traffic deaths in the county is 12.