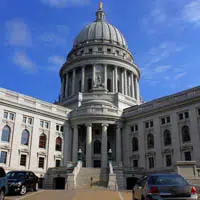 A state lawmaker is questioning why Governor Walker is attending a conservative event in Florida.
Democratic Representative Jimmy Nelson of Fitchburg says it's the Turning Point USA Student Action Summit. He says people from the alt-right and white nationalists are attending. He says that includes speakers Steve Bannon and Sebastian Gorka.
When asked why he's going Walker says a number of Wisconsin students will be there and they asked him to come. He says it's not a white nationalist group.