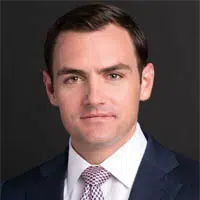 Before today's votes on the federal tax reform bill, a Republican lawmaker said the latest version is not perfect, but it moves in the right direction.
Eighth District Congressman Mike Gallagher of Green Bay was a guest on Fresh Take with Josh Dukelow this morning. He believes corporations will invest their tax savings in raises for workers and capital investments. He suspects part of the reason wage gains have been so slow in recent years is because the current tax code is so punitive to businesses.
Gallagher says the new corporate tax rate would take effect immediately. He says the Senate's version would've delayed it.