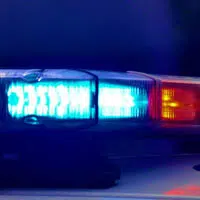 More people have died on Outagamie County roads this year compared to last year.
82-year-old David Rosol and 83-year-old Hazel De Witt of La Grange, Illinois became the 20th and 21st fatalities when they were killed on Sunday night.
Crashes claimed 19 lives in the county in 2016.
Sergeant Nathan Borman says they've had 19 deadly wrecks this year. The five-year average for fatalities in the county is 12.
57-year-old Joseph Konetzke of Neenah is accused of driving drunk when he killed Rosol and De Witt.