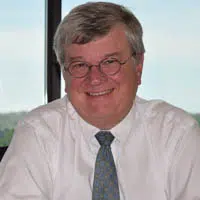 Appleton's leader believes the U.S. Venture headquarters will draw other developers to build in the downtown.
Mayor Tim Hanna says the project would potentially be the largest in the downtown's history. He's described the project as the "cork in the bottle," and now that the cork is out, he believes all sorts of other things will follow.
Hanna says the city is looking for mixed-use projects with office, housing, or retail space. He says a study shows the downtown market could support at least 400 housing units, and he believes developers will be interested.
The city council also agreed to a development deal with the owners of the Zuelke Building last night. They want to remodel all 12 floors, at a cost of about $15 million.