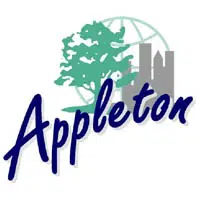 Appleton leaders are holding a special meeting tonight to talk about two major development projects in the downtown.
U.S. Venture wants to build a new corporate headquarters on what's called the "bluff site," and the owners of the Zuelke Building are proposing a major remodeling project.
Mayor Tim Hanna says the development agreements are going before the city council tonight because the proposed federal tax reform bill would impact the financing of the plans. He says incentives from governments could be taxed, if they wait until after President Trump signs the bill.
Hanna says they're two very exciting downtown projects that they've been working on for a long time. He hopes the tax changes don't stymie other developments that they've been counting on.
U.S. Venture is planning a nearly $50 million headquarters. The city would contribute up to $25 million for a 625-space underground parking ramp. The city would also have to provide another 375 surface parking spots nearby.
The Zuelke Building would be remodeled with luxury and market-rate apartments, office space, and commercial and retail space. That project would be worth about $15 million.
Tonight's meeting is at 7 p.m. at City Hall.