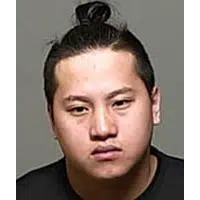 A 22-year-old man accused of having guns in his car at Appleton East High School is going to prison for three years.
Prosecutors say Blong Vang of Wausau went to the school to retaliate against a specific student in April.
Outagamie County Judge Vince Biskupic handed down Vang's sentence on a charge of conspiracy to commit child abuse.
Seventeen-year-old Tou Thao of the Wausau area is scheduled to be sentenced on the same charge next month. They both entered no contest pleas, as part of a deal with prosecutors.
Police say a school resource officer spotted them in the building, and officers searched Vang's car. They say they found two guns.