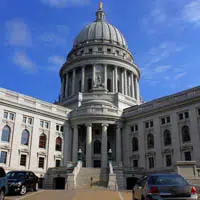 The leader of the Assembly says it's unlikely that lawmakers will pass the so-called "dark store loophole" bill.
Speaker Robin Vos says he has "serious concerns" about the proposal. It has bi-partisan support, and the backing of communities around the state. Republican Sen. Roger Roth of Appleton is one of the co-authors.
It's designed to stop big-box retailers from arguing that their property tax assessment should be based on a store that's closed and vacant. Communities say the loophole is shifting the property tax burden onto homeowners.