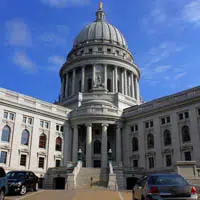 Local government leaders are going to keep fighting to close what's called the "dark-store" loophole.
Assembly Speaker Robin Vos announced yesterday that it's unlikely state lawmakers will take up a bill that would deal will the issue.
Republican Sen. Roger Roth of Appleton is trying to block big-box retailers from arguing that their property tax assessments should be similar to empty, closed stores.
Grand Chute Town Administrator Jim March says that doesn't make sense. He says using that logic, the value of someone's home could be the same as another that's been vacant for five years.
March believes supporters are close to having enough votes but he says Wisconsin Manufacturers and Commerce is holding influence over a number of lawmakers. He says without the change there will be a huge shift of the property tax burden onto homeowners.