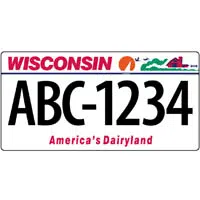 A proposal to remove "America's Dairyland" from the state's license plates is dead.
Rep. Scott Allen says he's pulling his bill from consideration.
The Waukesha Republican says he received a lot of feedback, and there was a lot of support for keeping the slogan. He says it also drew attention to the role agriculture plays in the state, and it's a story that needs to continue to be told.
Allen says despite some criticism that he heard, he doesn't regret introducing the proposal. The state's largest business group, Wisconsin Manufacturers and Commerce, initially brought up the idea.