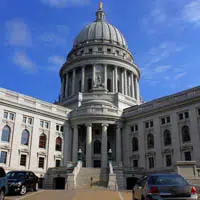 Two Republican lawmakers from the Fox Cities are defending their proposal to eliminate the DNR's permitting process for wetlands.
Assembly Majority Leader Jim Steineke of Vandenbroek and Sen. Roger Roth of Appleton are the co-authors of the bill. They testified at a packed hearing at the Capitol this morning.
They say the bill would reduce the regulatory burden on businesses, without reducing wetlands. Builders would still have to create 1.2 acres of wetlands for every acre they fill.