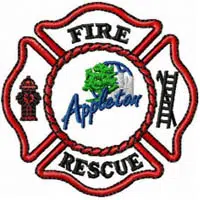 An apartment building on Appleton's northeast side was evacuated because of a fire this afternoon.
Firefighters say they quickly put out the ceiling fire at the Village Park Apartments in the 3100 block of N. Ballard Road.
People can't get back into any of the 24 units because the power had to be shut off.