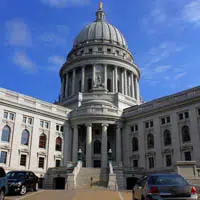 Foxconn is planning a major manufacturing plant in southeast Wisconsin and it's one of the state's top stories in 2017.
Governor Walker helped announce that the Taiwanese electronics company wants to build a $10 billion facility with 20-million square feet of space to make liquid crystal displays.
Foxconn could create 13,000 jobs at the facility. The state is offering up to $3 billion in incentives if the company meets certain benchmarks.
A number of Democratic lawmakers raised concerns about that amount of money.
Foxconn picked a site in Mount Pleasant.