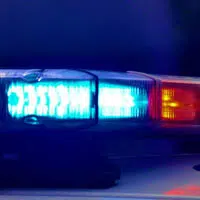 Sheriff's deputies arrested a 25-year-old Appleton man, after they say he led them on a high-speed chase on I-41 early Christmas morning.
Fond du Lac County officials say a deputy tried to stop a driver for speeding just before 1 a.m. They say speeds reached over 100 miles an hour, and they used stop sticks in Dodge County.
Deputies say the man stole the car in Oshkosh.