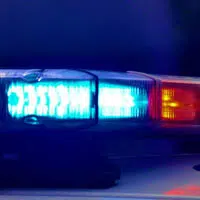 Kaukauna police believe an elderly woman was the victim of a deadly car fire early Saturday morning.
Asst. Chief Jamie Graff says they don't think the fire was suspicious. He says they believe she became disoriented, and mistook some railroad tracks for a street. They think it's possible her tires went flat, and sparks between the tracks and her car started the fire.
Investigators are waiting for tests to confirm the woman's name.
Firefighters were called to an area near Holly Court, east of the Appleton Coated paper mill, around 2:30 a.m. Saturday.