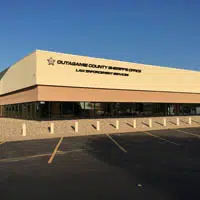 It's been three months since the Outagamie County Sheriff's department moved into a new home, and things are going well.
That's according to Sgt. Ryan Carpenter. He says their new location on the northeast side of Appleton gives them quicker access to I-41 and Hwy. 441, because they don't have to drive from downtown Appleton anymore.
Carpenter says they kept some segments of the department in the downtown. He says they're the criminal justice unit, 911 center, and jail.
The new location gives the department a large training room, as well as more office and work space.