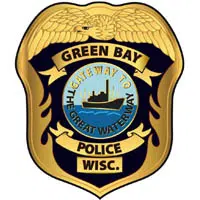 There was another armed robbery in Green Bay last night, and police believe it's connected to a string of others this month.
Commander Jim Runge says there are enough similarities between the five on the city's west side and two more in Ashwaubenon and De Pere. He says unfortunately, they're seeing more and more holdups.
Runge says when he started as an officer in 1987, any robbery of a business was highly unusual, and a big event. He says unfortunately 30 years later, it's a common event.
Police say in the armed robberies they think are connected, the suspect had a knife. The latest one was at a Hardee's in the 2600 block of W. Mason Street, just before 9:30 p.m. yesterday.