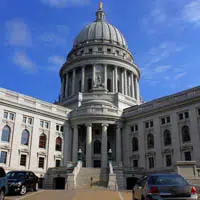 Majority Republicans at the Capitol found themselves at odds over the state budget, and it was one of the state's top stories in 2017.
They finally passed the budget, nearly three months late, after a big battle over transportation funding.
Governor Walker signed the finished product on September 21, at Neenah's Tuller Elementary School. He touted the investment in public schools.
Lawmakers weren't able to come up with a long-term solution for transportation funding to deal with stagnant revenues, and increased levels of borrowing.
Majority Republicans set a record for the most overdue budget, when one party is in control of state government. That dates back to 1931.