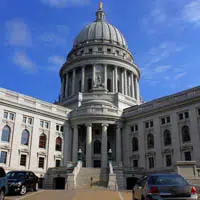 A host of Democrats are getting into the race for governor, and that was one of the state's top stories in 2017.
The candidates include Tony Evers, the state superintendent of schools. He officially launched his campaign in August and targeted Governor Walker.
The others in the race include Milwaukee-area businessman Andy Gronik (GROH-nick), state firefighters union president Mahlon Mitchell, state Sen. Kathleen Vinehout of Alma, Rep. Dana Wachs of Eau Claire, political activist Mike McCabe, and attorney Matt Flynn.
About 10 candidates are already officially in, or are considering a run. They'll face off in a primary in August.
Governor Walker is seeking his third term.