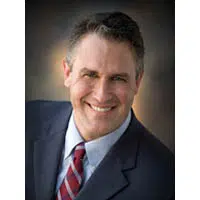 A state lawmaker from northeast Wisconsin is resigning to take a job with a state agency.
Republican Sen. Frank Lasee of De Pere will be the division administrator for worker's compensation at the Department of Workforce Development.
Lasee was elected to the Senate's 1st District seat in 2010. He also spent 12 years in the Assembly, from 1994 to 2006.
A spokesman for Governor Walker says Walker will not call a special election to fill the seat. That means it will remain open until after the regular election in the fall of next year.