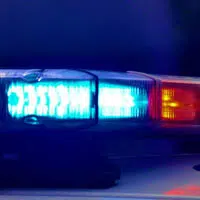 The 46-year-old man killed in yesterday's crash on Highway 10, west of Waupaca, was from Grand Rapids, Mich.
The Waupaca County Sheriff's department says Anthony Bean lost control of his pickup truck, went through the median, and hit a semi.
Bean died at the scene. The semi driver wasn't hurt.