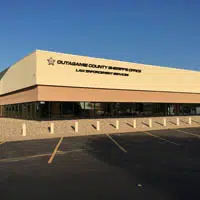 The Outagamie County Sheriff's department is now patrolling Combined Locks.
The village made a deal with the department and the town of Buchanan. Deputies officially started covering the village yesterday.
Sergeant Nathan Borman says the partnership will make it possible for around the clock service. He says they will have an officer dedicated to Combined Locks.
Borman says they've worked with Buchanan for a number of years and the deal allows them to grow relationships with both communities.
Combined Locks was with Fox Valley Metro and the change will save about $200,000. The village is covering 40 percent of the cost of the contract and Buchanan is paying the other 60 percent.