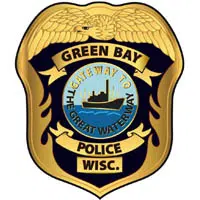 Green Bay police say drugs were the motivation for a series of armed robberies last month.
Officer Kevin Warych says 25-year-old Joshua Way of Seymour, 28-year-old Darrin Hill of Oneida,, and 35-year-old Jeffrey Gross of De Pere are in custody. He says Way committed the robberies, and Gross and Hill were the getaway drivers.
He says they were using the money to buy drugs.
Two of them were arrested last week after a robbery at a Subway in Howard.
There were nine robberies last month — six in Green Bay, and single holdups in Appleton, De Pere, Howard, and Ashwaubenon. In all of them, police say the suspect had a knife.
Warych says right now, police are asking prosecutors to charge them with the robbery in Howard an another at a Subway on W. Mason Street in Green Bay. He says investigators are comparing evidence from the others, to see if they're connected.