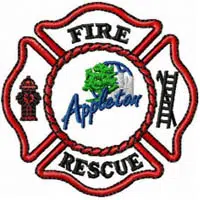 There were six fires in Appleton last month, during the fire department's annual "Keep the Wreath Green" campaign.
Battalion Chief Joe Strauss says that's one more than last year. He says a number of them were caused by cooking, or careless smoking. He says they also saw cases where homeowners were woefully under insured, or people didn't have renters insurance.
The department puts a wreath outside of every station with green light bulbs. Whenever there's a fire, one bulb is replaced with a red one. The record for the fewest red bulbs is one, in 2011.