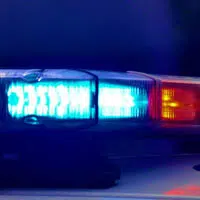 Appleton police say an 80-year-old man has life threatening injuries after being hit by a car last night.
Police say the Appleton man was walking across the street in the 800 block of West Packard St.  when he was hit.
The 54-year-old Appleton man that hit him stopped after the crash.  He wasn't hurt.
The accident happened at 6:45 p.m.
Police say alcohol doesn't appear to be a factor.