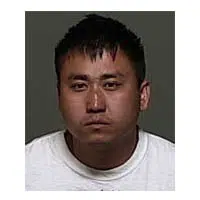 A 29-year-old Appleton man reached a plea deal in a shooting on the city's north side.
Prosecutors say Ger Thao opened fire at a neighboring apartment in April of last year, because people were "talking trash" about him. He entered no contest pleas today to charges of attempted murder and first-degree reckless endangerment.
They say Thao was planning to shoot one of the men for about a month.
The apartment was on Union Street, a couple of blocks north of Northland Avenue and west of Meade Street.
They say five people were inside, hanging out and drinking, when Thao opened fire. A 35-year-old Manitowoc man was shot in the butt, while he was trying to run outside.
Thao is scheduled to be sentenced in March.