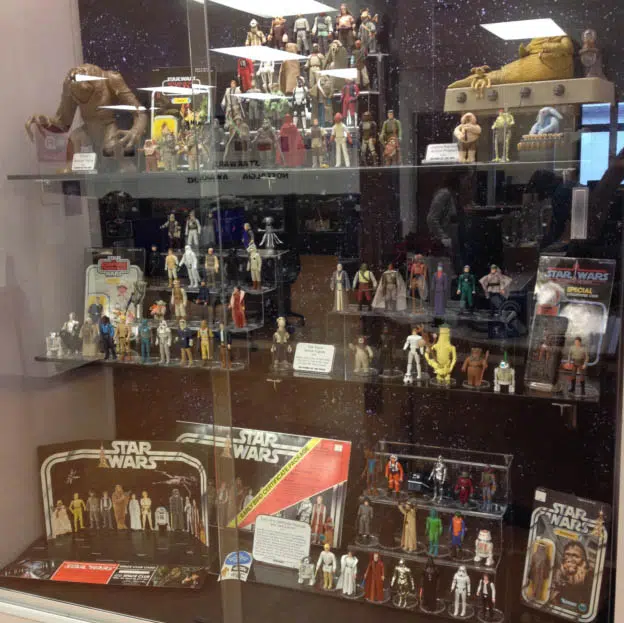 A collection of vintage "Star Wars" toys is on display at the Little Chute library.
Director Steve Thiry says "The Nostalgia Awakens" features the original Kenner Toys made from 1978 to 1985. He says it includes hundreds of action figures, play sets, and ships. He says it's a rare collection because Kenner couldn't keep up with production demands for the first few years.
Thiry says the exhibit is at Little Chute's library on Grand Avenue off Main Street. He says it'll be open during library hours until February 28th.