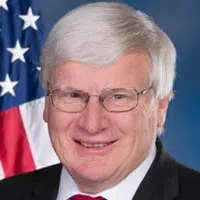 A Republican from eastern Wisconsin says welfare reform should be the next issue Congress tackles.
Sixth District Congressman Glenn Grothman of Glenbulah says President Trump and House Speaker Paul Ryan want to work on it, but Senate Majority Leader Mitch McConnell doesn't.
Grothman was a guest on Fresh Take with Josh Dukelow on WHBY this morning. He believes Congress should've taken on welfare reform before tax reform.
Grothman also supported changes to Wisconsin's welfare system when he was in Legislature.