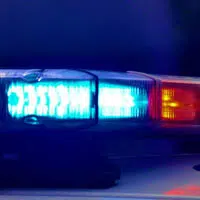 Manitowoc Police say a drug deal turned into an armed robbery.
They say two men went into an apartment on Washington Street in downtown last night to buy Marijuana.
Police say when one of the victim's walked into the unit, he was held against his will and robbed. He yelled for a friend who was waiting outside and he forced his way into the apartment.
The two were threatened with a gun but were able to escape.
Police are looking for three suspects described as black males, two have short dreadlocks.