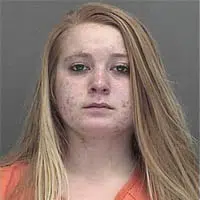 A 21-year-old woman will spend 10 years on probation for taking her friend's life in a drunk driving crash in Suamico.
Savannah Dumas of Green Bay pleaded no contest to a charge of homicide by driving drunk. Brown County Judge William Atkinson also ordered her to serve three months in jail with Huber privileges.
Atkinson says Dumas will have to speak to young people about the dangers of driving drunk. He says she's young enough to get the message across, and that's one reason he's not sending her to prison.
Twenty-one-year-old Megan Frehse of Green Bay was killed last April in a rollover crash.