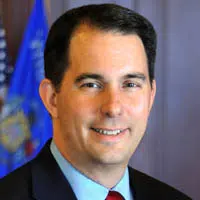 Now that Governor Walker plans to close the state's troubled youth prison at Lincoln Hills, there's speculation about where the smaller facilities will go.
The governor wants to open five regional centers, along with a mental health facility for girls in Madison. Walker says they looked at a variety of options for the youth prison system.
Walker says three of the facilities will be in southeast Wisconsin, because that's where most of the offenders come from. Another will be built in the northern part of the state.
Walker visited Kimberly High School this morning to talk about youth apprenticeship programs.