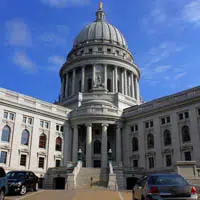 A proposal would give communities more of a say in the location of large cell phone towers.
Neenah and Appleton lost lawsuits after trying to deny permits for a tower. Lawmakers severely limited the power of local governments to scrutinize tower sites through a provision in the 2015 budget.
The change is part of a bill that would let cell phone companies put small antennas in more places.
Curt Witynski is with the League of Wisconsin Municipalities. He says it would restore some power to local governments, including letting them make setback rules in single-family zoning districts.
He says even a lot next to that zoning area could have setback rules.
The Assembly approved the bill and the Senate could take it up…this winter.