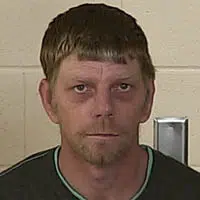 Sheriff's deputies arrested a man for peeping in windows in the town of Buchanan last night.
They were called to a home on Brookhaven Drive around 8:15 p.m. Outagamie County Sgt. Nathan Borman says 42-year-old Joseph Williams of Kimberly was caught looking in windows.
Borman says they've had complaints for the past couple of weeks, and a homeowner installed cameras. He says Williams was caught on video.
Borman says they followed footprints in the snow to several other houses, and they talked with all of those homeowners.
He says they found Williams walking near the YMCA in Kimberly. He was arrested on a possible felony charge of invading the privacy of a minor.