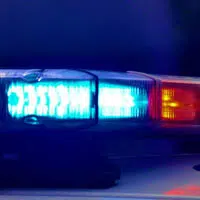 Two people are dead at a home in Harrison, and investigators believe it was a domestic situation.
Lt. Mark Wiegert of the Calumet County Sheriff's department says the woman was about 38 years old, and the man was around 49.
He says they were called to a house on Sweet Clover Drive around 6 p.m. Tuesday. That's just south of the intersection of Midway and Noe roads.
Wiegert says they found a body in a vehicle, and after the SWAT team got there, they discovered the other body near the house. He says neighbors and officers reported hearing gunshots.
He says the public is not in danger.
They're not releasing any other details right now, including if they believe it was a murder-suicide.