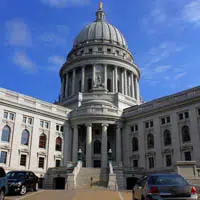 Communities might get more power in deciding where large cell phone towers go.
A provision in the 2015 state budget limited their ability to deny a permit. Appleton and Neenah have lost lawsuits after the change.
Curt Witynski is with the League of Wisconsin Municipalities. He says a bill would let communities create setback requirements in single-family zoning districts. He says it would also apply to lots next to single-family districts.
The Assembly approved the proposal. The Senate could vote on it this winter.
The bill would also let cell phone companies put small antennas in more places.