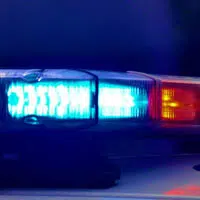 Investigators say last night's shooting in Harrison was a murder-suicide.
The Calumet County Sheriff's department says 49-year-old Robert Schmidt killed 40-year-old Sara Schmidt, while she was in her vehicle at a home on Sweet Clover Drive.
They say they got a 911 call just after 6 p.m., and when a deputy got there, the two were arguing. They say the deputy heard gunshots while he was approaching them.
Investigators say the deputy confronted Robert, and the man ran to the backyard. They say while Robert was cornered in the backyard by more deputies, they heard another gunshot.