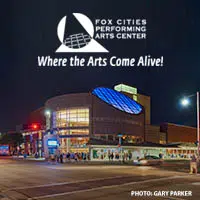 The Broadway musical "Hamilton" is coming to downtown Appleton in 2019 or 2020.
The Fox Cities Performing Arts Center announced the national tour will be stopping at some point during that season. President Maria Van Laanen says they'll know the details of when the show will be there, and for how long, later.
Van Laanen says they've been asked about "Hamilton" for a couple of years, and they're happy to be able to release a timeline for the show to be at the PAC.
"Hamilton" is currently playing on Broadway and in Chicago. The first national tour is launching later this year.
The musical will also be in Milwaukee and Madison in the 2019-20 season.