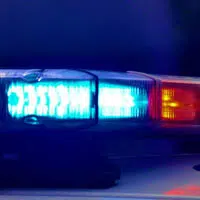 Court records show the man accused of killing his estranged wife in a murder-suicide, was facing kidnapping and sexual assault charges for attacking her on New Year's Eve.
Investigators for the Calumet County Sheriff's department say 49-year-old Robert Schmidt shot 40-year-old Sara Schmidt while she was in her vehicle, outside of a home in Harrison. He later turned a gun on himself.
Prosecutors say he tied up Sara on New Year's Eve, and pointed a gun at her several times. They say Robert told investigators the attack was a result of stress, and he just snapped.
A judge ordered him to not have contact with his wife, or have a gun. He was released from jail on a $10,000 bond.
Sara Schmidt filed for divorce last week.
Investigators say on Tuesday night, they got a 911 call to a home on Sweet Clover Drive around 6 p.m. They say two people were arguing, and a deputy was approaching them when Sara was shot.
They say when the deputy confronted Robert, the man ran into the backyard. After Robert was cornered by other deputies, they say he turned a gun on himself.