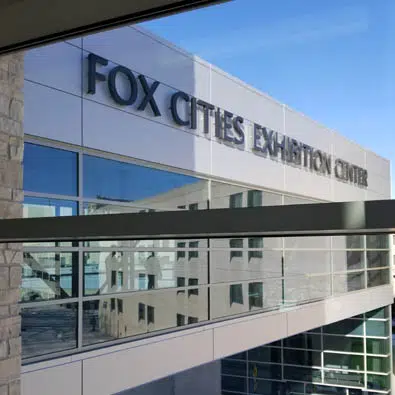 The grand opening of the expo center in downtown Appleton is later today.
Construction started on the nearly $32 million facility in September of 2016.
Mayor Tim Hanna says they'll have a ribbon-cutting ceremony and self-guided tours.
Hanna pointed to the design as one of his favorite features. The center was built into the ground and it opens into Jones Park. He says an 82-foot spire represents the year 1882 when Appleton became the first place to use hydroelectricity.
The grand opening is from 5:00 p.m to 7:00 p.m. The ribbon-cutting ceremony starts at 5:30 p.m.