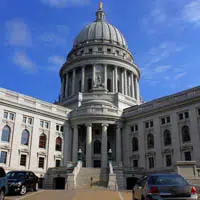 Members of the state's bi-partisan Ethics Commission voted unanimously in support of one of the agency's administrators.
The vote was in response to a call from some Republican lawmakers for Brian Bell to resign. David Halbrooks is the chair of the Commission. He says he doesn't think there is any basis for the resignation. He says they wanted to do what they could to convey their message.
GOP lawmakers also called for the resignation of Michael Haas, the state's Elections Commission administrator. They say Bell and Haas may have "partisan influence" because of their time on the former Government Accountability Board.
The ethics and elections commissions want the Senate to hold public hearings on the confirmations of both men but Senate Majority Leader Scott Fitzgerald rejected the idea.