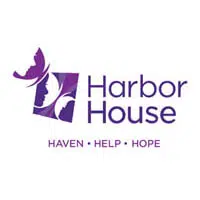 The leader of a domestic abuse shelter in Appleton says the murder-suicide in Harrison this week is all too common across the state and the country.
Calumet County Sheriff's deputies say 49-year-old Robert Schmidt shot and killed his estranged wife, 40-year-old Sara Schmidt.
Robert was arrested after a New Year's Eve attack on Sara, and he was facing charges of kidnapping and sexual assault. As part of his bond, he wasn't supposed to have contact with her or have a gun.
Harbor House Executive Director Beth Schnorr says in cases like this, it's easy to focus on what a victim did or didn't do, but they need to focus on why an abuser thought he had the right to take a life. She says they also have to work on prevention efforts, especially young boys.
Schnorr says Harbor House is contacted every time there's a domestic violence arrest in Calumet and Outagamie counties, and they reach out to the victim.