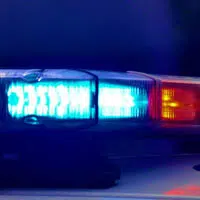 When the 49-year-old suspect in a murder-suicide was in court several days earlier, prosecutors were asking for a larger bond on charges that he attacked his wife.
Calumet County Sheriff's deputies say Robert Schmidt later shot and killed his 40-year-old estranged wife, Sara Schmidt, at a home in Harrison.
Robert had posted a $10,000 bond for the New Year's Eve attack. He was accused of tying up his wife, and pointing a gun at her. He was facing charges of kidnapping and sexual assault.
Calumet County District Attorney Nathan Haberman says he recommended a $100,000 bond. He says Robert was likely going to go to prison, because he admitted that he did it.
Haberman calls the murder-suicide "an absolute tragedy."